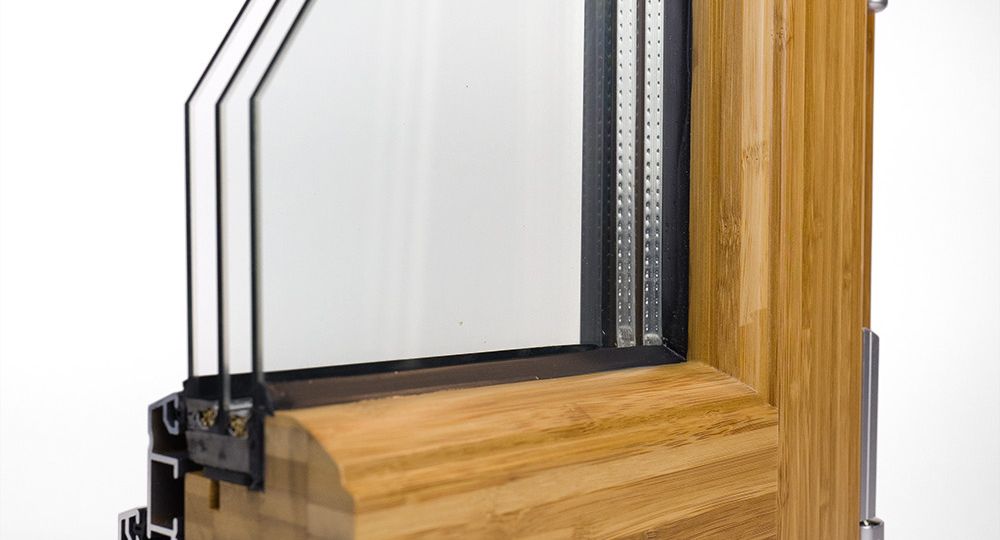 BambooTeq introduces a complete new line of high quality bamboo window & doors systems. In combination with recycled aluminum and state of the art German hardware technology for windows and doors. BambooTeq® Window is made of the best selected quality bamboo and high performance thermal break aluminum profiles.
BambooTeq® Window is developed for sustainable design and architecture projects.
BambooTeq® Window, provider of maximum comfort and security in sustainable window design and application.
The new window & door system is significantly more stable in climate and temperature changes compared to most traditional materials. BambooTeq offers a sustainable line of products and delivers the very best only. We are ready shipping worldwide. Contact us for a quote.
BambooTeq® Window specifications
Glass: triple glass, 5mm Low-e +9Ar+5mm+9Ar+5mm tempered glass, low-e with argon filled. Also available in with vacuum glass (Low Ug) and laminated glass (PVB film).
Paint: for BambooTeq® bamboo: water based Sikkens®, standard 4 layers.
Aluminium: Powder coated by Interpon® Akzo Noble®
Hardware: Roto® from Germany.
BambooTeq® Window is availability
The new serie BambooTeq bamboo window & doors system is available for Europe, North America, South America and Asia. We made it possible to have a minimum production volume as low as one and no limits in higher volumes. Any design of mechanical requirement is possible and our team of engineers will assist you in preparing the production and you can expect an excellent quality control system in all stages of production. Market professionals can buy the BambooTeq bamboo window & doors system with there own label and branding. Visiting the production facilities is possible and all professionals are most welcome.